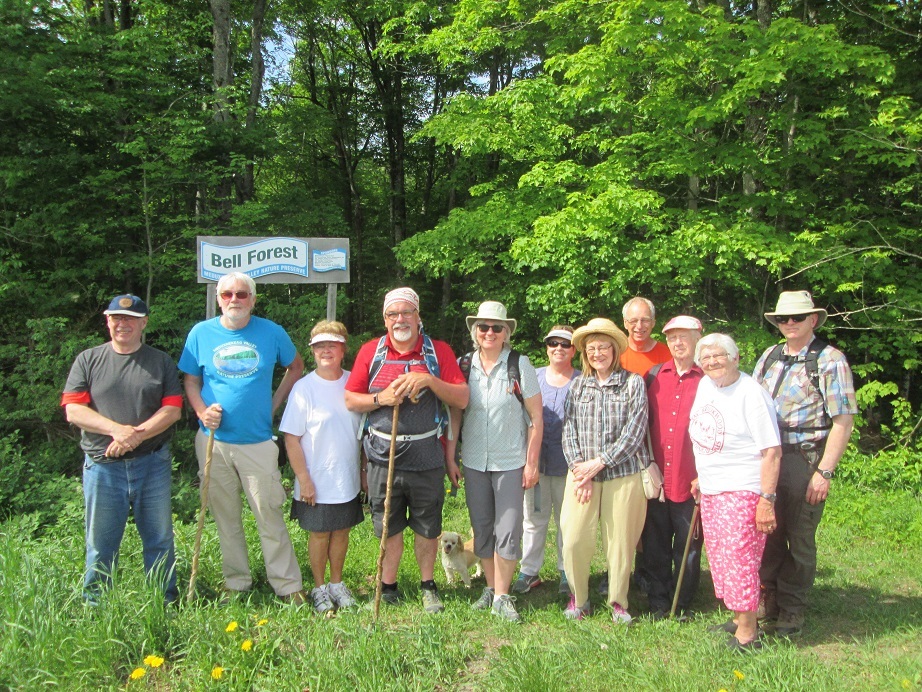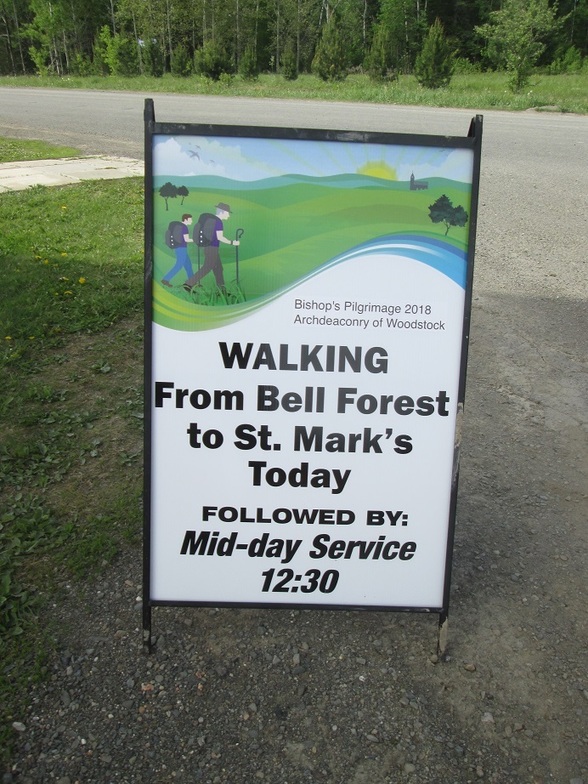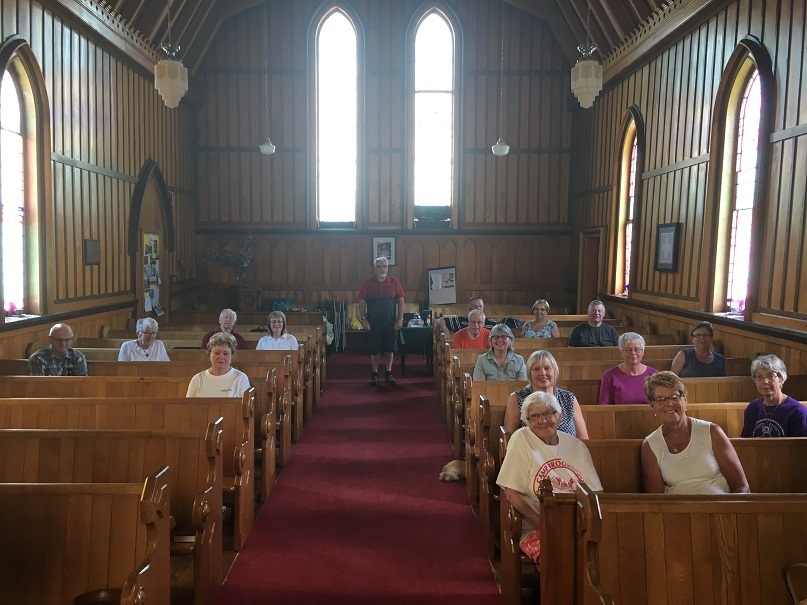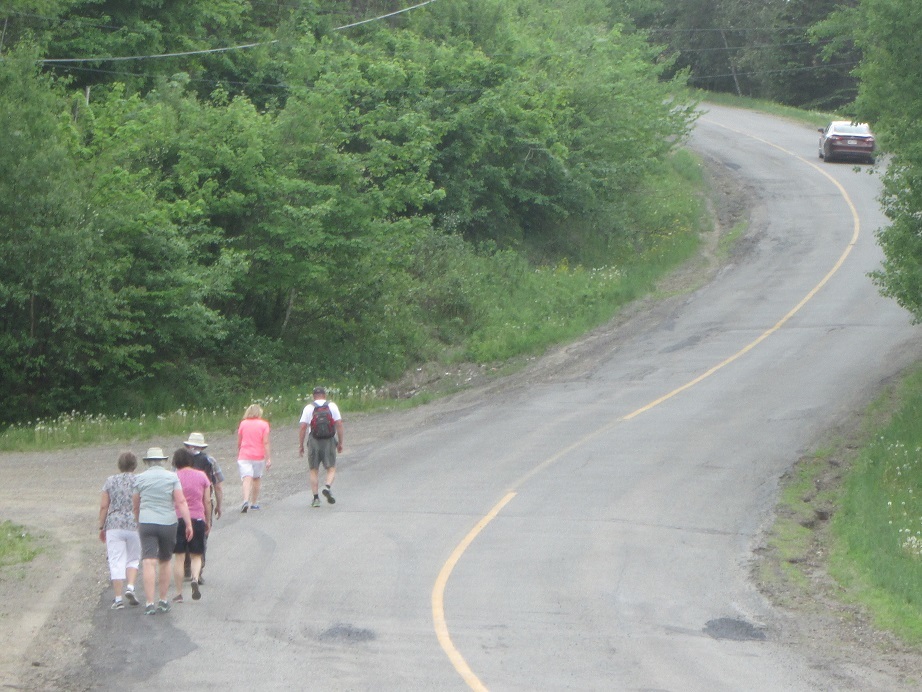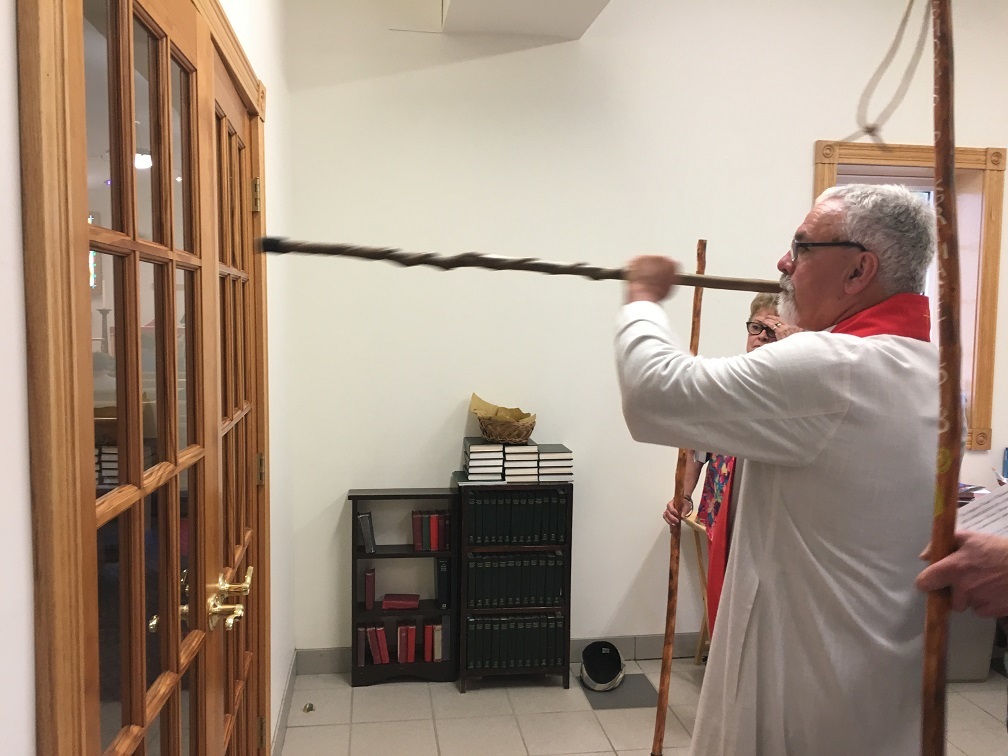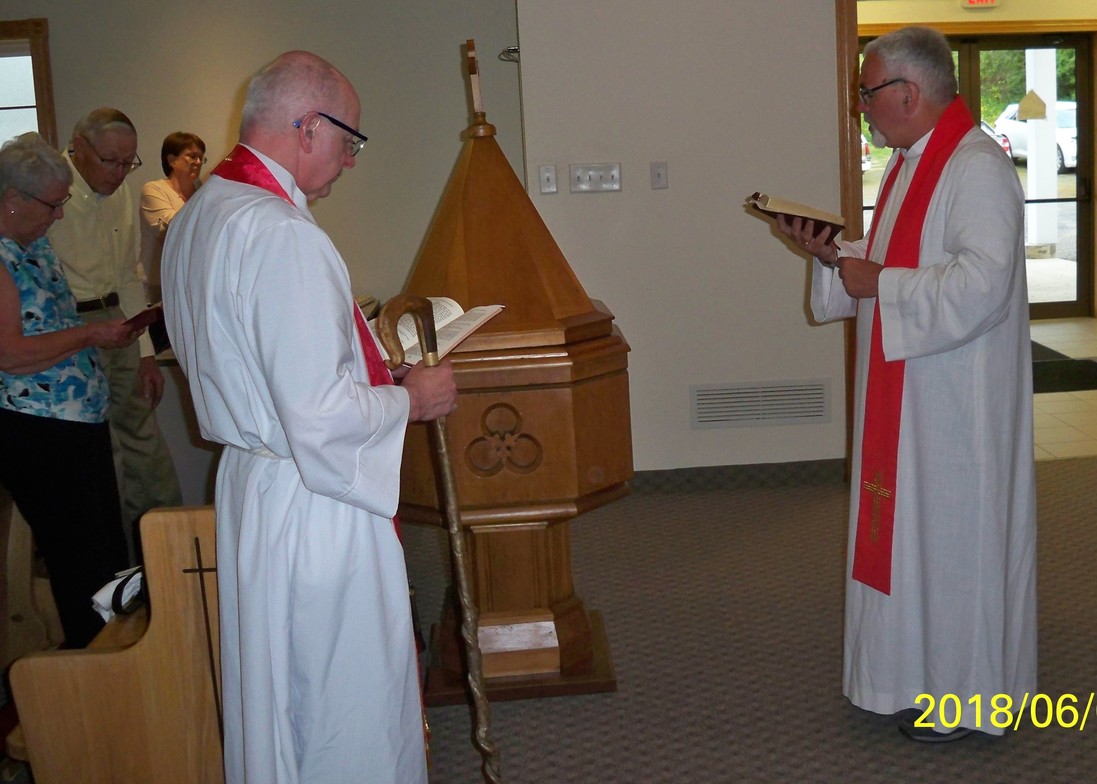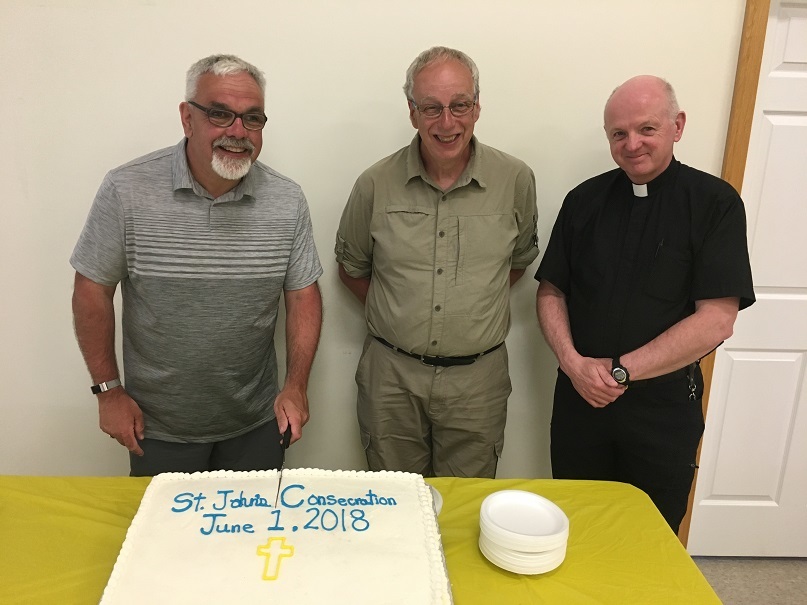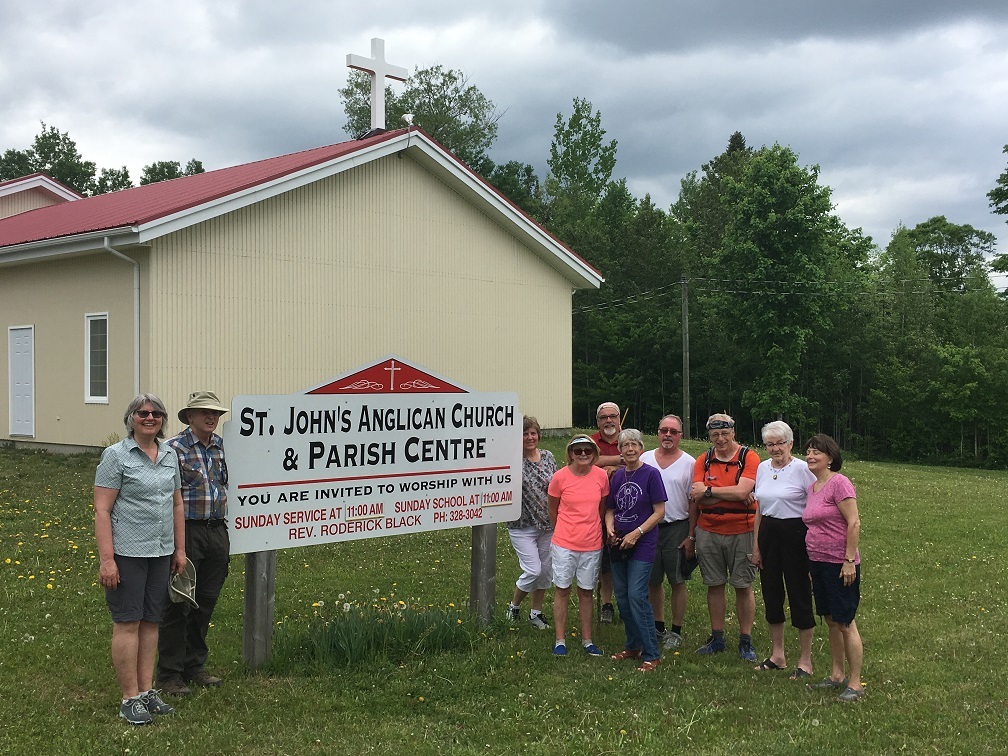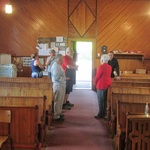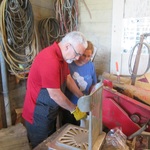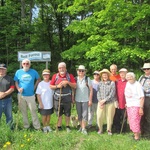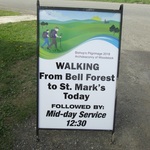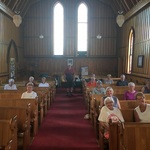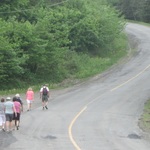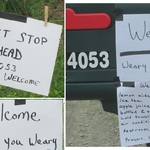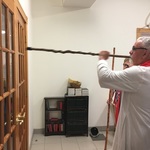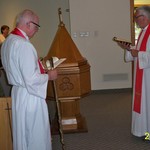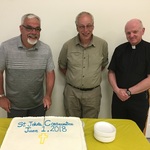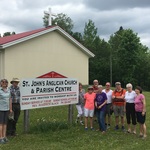 What a day. I have to say that this was probably the hardest walking day, but perhaps the most fascinating. This morning we prayed in Bairdsville and then headed south for Jacksons Falls.
After arriving at St. Mark's Church we visited Andy and Louise Bell's farm to see how potatoes are washed and processed for market. I had the opportunity to participate in the process; I do not think I am likely to be taken on anytime soon. It was very interesting to learn how the crop is stored through the year.
Then it was on to Bell Forest, a piece of protected woodland, managed by the Meduxnekeag River Association, with a tremendous biodiversity. There are plants and trees there which are not found anywhere else in New Brunswick. There is a careful plan to both protect them and to encourage their growth.
In addition, school parties visit regularly so that the students can discover these important things for themselves. George, who led us through, was in effect a walking encyclopedia of the flora and fauna in the area.
Then it was back to St. Mark's for lunch and midday prayers. It is another little gem of a church building with tremendous wooden panelling and a fine graveyard. Great care and love are clearly lavished on the building. Once again there is a sense that this is important to the community; those who attend and those who do not.
After lunch, we began our walk to Richmond Corner. The first half was extremely hot and there were long hills en route. The roads had heated up so much that the tar was melting and if we stood too long, there was a danger of becoming stuck. It was a great relief that two drinks stations had been set up along the way in peoples' homes. They made all the difference. Thankfully after a while, the clouds began to gather and things cooled.
This evening we consecrated the church of St. John, Richmond Corner. What a great event it was. The folks there were very excited about the evening and the story of how it came to be is one of faith and perseverance. God has blessed the congregation and their challenge is how they continue to be a blessing in their community.
The consecration of the building is a sign and symbol of hope in the region. The truth is that God is working in the lives of people who are unaware of this reality. The question I posed this evening is how do we, as God's people, become effective interpreters of God's action?
David
Comments for this post are now off.