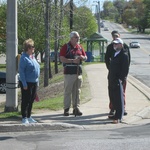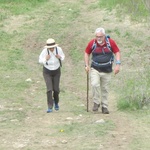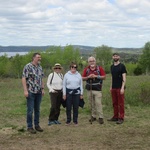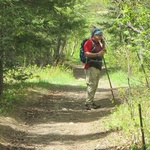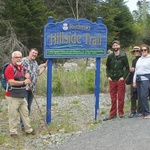 This evening it was a great joy to celebrate Jonathan Hallewell's new ministry at St. James the Less, Renforth. There were many people present who I have known virtually since I came to Canada and others who I have come to know over the years. The service was attended by Jonathan's friends from across the denominations, which made it particularly special.
As someone with roots in the Church of England, it has taken me a long time to appreciate the need for ecumenism. In my home country the C of E is by far the biggest kid on the block and strangely it is ecumenical within itself. Ranging from the highest of Anglo-Catholicism to the lowest of evangelicalism. Until recently my attitude has left me with a great blind spot.
The more I look towards the future of the Church the more I see the need for cross denominational co-operation. The prayer of Jesus in John 17 about our being one as he and the Father are one, has come to mean much more to me during the last few years. The reason for unity Jesus says is "… that the world may believe".
The Trinity is unity in diversity. The Father, the Son and the Spirit are held together by the love which flows between them. We in the Church are to be those who reflect God into creation. If the Body of Christ is shattered, then the image we portray is inadequate. If we despise each other because of a slight difference in doctrine, then our message to the world is inadequate and God is seen as divided.
I am beginning to see that for us in the western church ecumenism is going to be important. For seventeen hundred years we have had the privilege of being the dominant cultural force in our society. This has slipped away rapidly, and we are increasingly on the margins. Over the centuries we have been able to disagree about non-essentials and it has not affected our position. That era seems to be ending.
What we might be able to learn from our brothers and sisters who for centuries have been marginalized in their societies is the need for oneness. An example of this are the churches of North and South India. In order to be more effective, they have had to come together. This has not been without pain or cost, but it has been necessary.
Tonight, as we gathered in Renforth I was forced to reflect on the need for unity in love, so that the world may believe.
+David
Comments for this post are now off.