This event has already occurred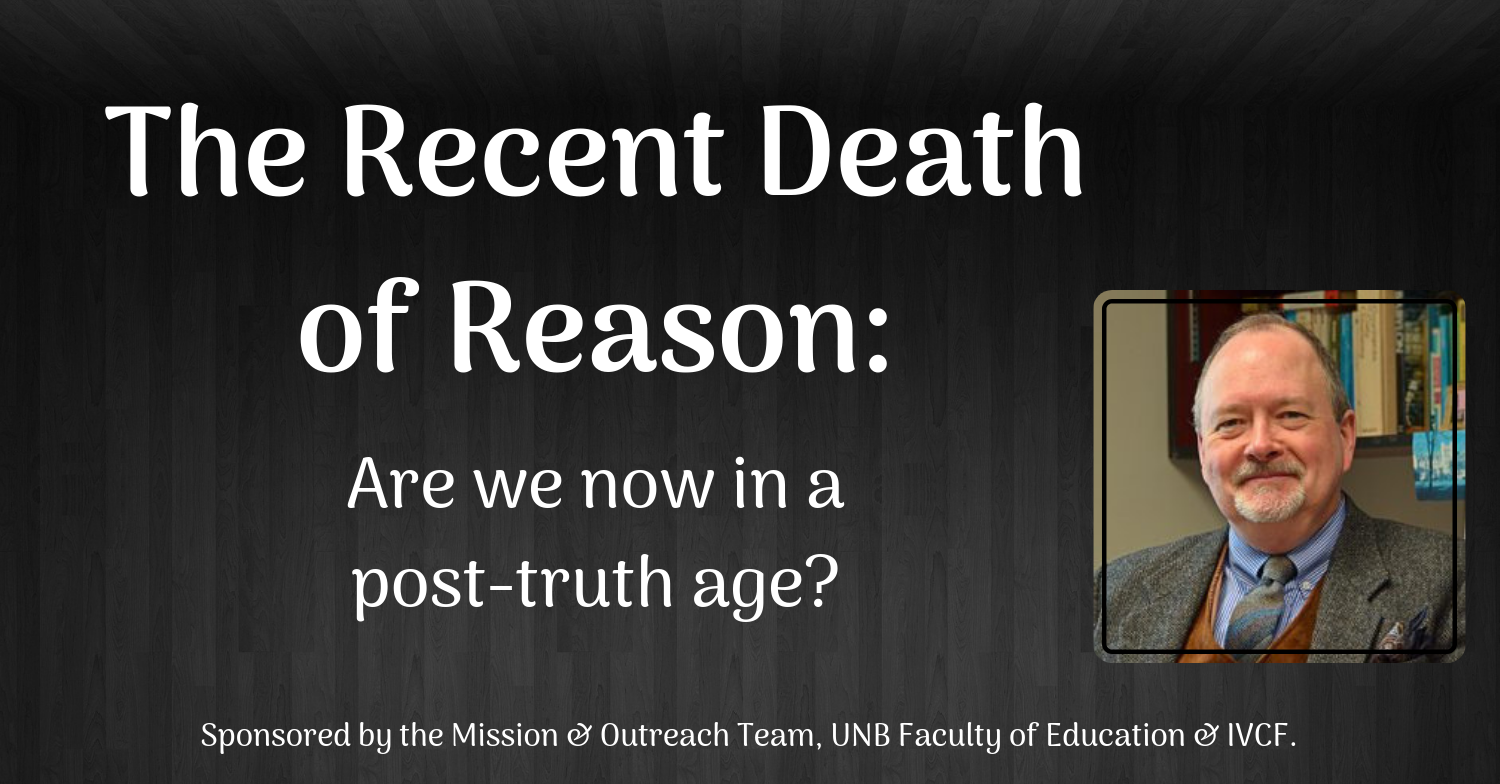 Save to your Calendar
The Recent Death of Reason: Are We Now in a Post-Truth Age?
A presentation by Dr. John G. Stackhouse Jr.
This lecture will survey the history of modern epistemology (the philosophy of knowledge) and the ruptures associated with postmodernity to help us understand our current inability to trust any previously asserted source of knowledge.
This presentation is sponsored by the Mission & Outreach Team in cooperation with the UNB Faculty of Education & IVCF Fredericton.
John Stackhouse is the Samuel J. Mikolaski Professor of Religious Studies and Dean of Faculty Development at Crandall University in Moncton. A graduate of Queen's University (First Class Honours), Wheaton Graduate School (summa cum laude), and the University of Chicago, he formerly taught at Northwestern College, the University of Manitoba, and Regent College. He is the editor of four books and author of over 800 articles, book chapters, and reviews, while his tenth authored book was released last year, Why You're Here: Ethics for the Real World (Oxford). He has lectured at Harvard, Yale, Stanford, Edinburgh, Bristol, Hong Kong, Macquarie, and Otago universities as well as across Canada. His work has been featured by media as diverse as The New York Times, The Atlantic, The Times Literary Supplement, ABC News, and CBC Radio.