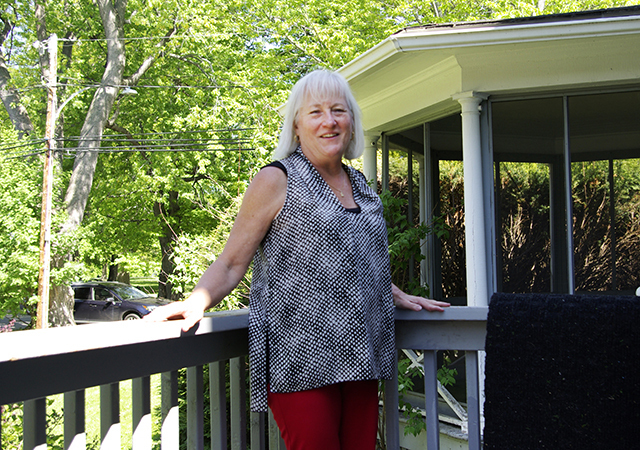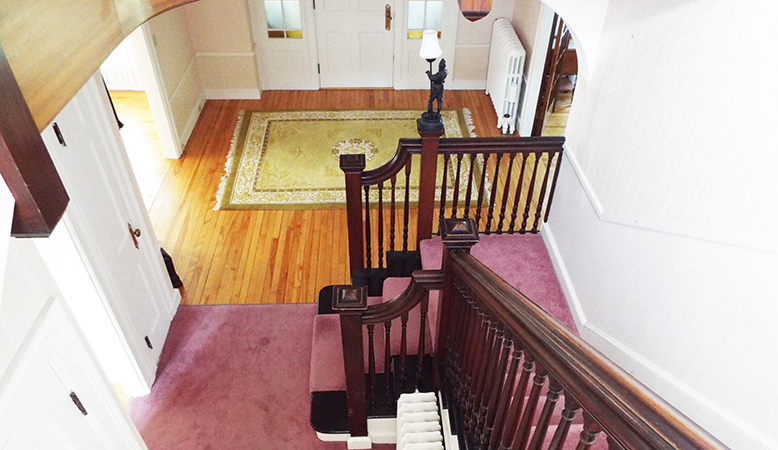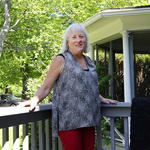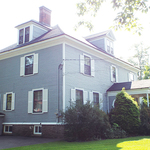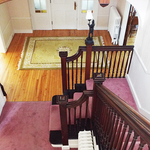 For five months last winter, Bishop's Court, the former residence of the Bishop of Fredericton, was used for a very different purpose — an emergency Out of the Cold shelter.

It came about when Bishop David Edwards offered the house, since it was empty. Joan Kingston was thrilled. She is the nurse co-manager at the Fredericton Downtown Community Health Centre, represents the University of New Brunswick Faculty of Nursing, and is involved with the Community Action Group on Homelessness.

After a few last minute hurdles, it opened as a 20-bed shelter in early December, and closed at the end of April. It operated each evening starting at 8 p.m., and closed each morning at 7:30 a.m.
We asked Joan for her take on the role of the house and how it affected homelessness in Fredericton.

"I think a lot of the success — and I think it was a success — had to do with the house itself," she said. "It was warm and inviting, such a good vibe. People felt safe here. It was a complete success."

If not Bishop's Court, what would people have done?

"If you remember, November was very harsh, and people started to get worried," she said. "This place came together, as a shelter with funding, in five days. It was a minor miracle!"

One of the factors that contributed dramatically was the willingness of over 300 volunteers to support the staff in running the house — helping with intake, kitchen, bed assignments and cleaning, not to mention the overnight shifts.

"Many people volunteered many times," she said, adding that when the call went out for both volunteers and supplies, needs were quickly met.

Joan believes another reason for the shelter's success was a shift in attitude.

"I think people felt like we can't allow people to freeze to death outside. It's not acceptable — morally or socially," she said. "And they were willing to do something about it."

The house was full to capacity nearly every night of the winter. Pets were allowed in the basement, and several cats and one dog were given shelter with their owners.

The guests' gender breakdown was 70 per cent male and 30 per cent female. The house provided shelter to 90 different individuals over the five months.

One of the highlights of the winter was celebrating the birthdays of guests.

"Some of them haven't had a celebration in who knows how long," she said, adding they would have a cake or a card and sing Happy Birthday, something that added significantly to the ambiance and warmth.

A poignant memory for Joan was several times seeing someone give up their space for another who had greater needs.

"It's pretty awesome, really," she said. "That's a person who's given everything they can to someone else."

Despite some fears in the neighbourhood, there was very little in the way of trouble at the house. An ambulance was called twice — for a seizure and gall bladder attack. Police were called a few times when someone was at risk of harming themselves or others, but it was done in a low-key manner.

"They came to be with us as a presence. No one was every barred. It was just someone having a bad night," she said.

Joan is grateful for the willingness of the Diocese and parishioners to share the building — and more —with those in great need.

"My observation over the winter is the congregations want to do good work. They want to help in the community. They provided this house and a lot of volunteers. Talk about your brother's keeper!"

This coming winter, Bishop's Court will not be used as a shelter, as the Brunswick Street neighbourhood is not zoned for such use.

"I'm not sure what will happen," said Joan. "It's more important that we house people in their actual own homes. That's what we want to emphasize."

That is difficult because Fredericton has a notoriously low apartment vacancy rate and notoriously high rental rates.

Bishop David is also concerned with the housing situation in the city.

"We still face the problem of what will happen next winter, because it's clear that Bishop's Court will not be able to be used due to zoning limitations," he said.

"As followers of Jesus, it's important that we take his concerns seriously. He privileged the least and the lost. Part of the role of the Diocese of Fredericton is to provide the ministry of Jesus to people in need."
1 Comment
---
Comments for this post are now off.