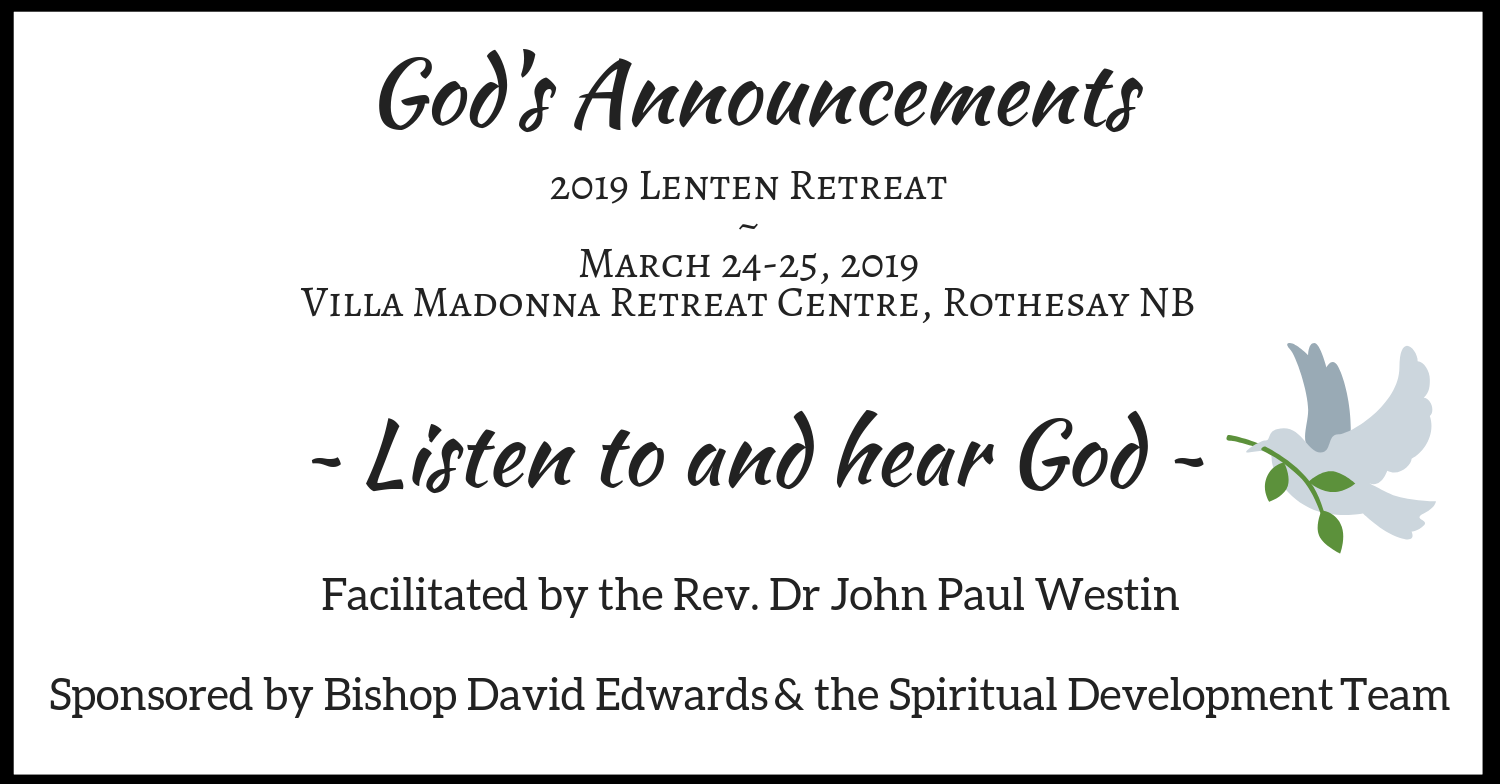 Save to your Calendar
All are in invited to join us for a 24hr retreat during Lent, on the Feast of the Annunciation of the Lord. Let us we take time together to grow closer to God and learn to hear His voice as we prepare for Holy Week and Easter celebrations.
Facilitator: The Rev Dr John Paul Westin.
Preregistration is required, to help with logistics and preparations. Please register here.
To confirm your booking, please send a $25 deposit, payable to: Diocesan Synod of Fredericton (refundable up to March 15) to:
Diocesan Spiritual Development Team
115 Church Street
Fredericton, NB E3B 4C8
(Some funding is available for those who might need it, contact Cheryl Jacobs or Shawn Branch for information.)
Sponsored by Bishop David Edwards & the Spiritual Development Team